Our session started with the writing prompt "Imagine you are someone's shadow for a day." Thanks to all of you who read their stories aloud, it was a pleasure as always.
The main part of our seminar was a very interesting discussion on the aspects of Chapter 4 "Hypotheses, Questions, and Evidence" in Zobel's "Writing for Computer Science".
We discussed different forms of evidence such as proof, modelling, simulation, and experiments and their applicability and validity in disciplines of computer science.
We also discussed computer science as a science between engineering and natural science.
Thank you all for the active participation in the discussion, this was really fun.
Here is the mindmap from the discussion aspects I made during the session:
Finally, we collected some recommendations for writing regarding scientific argumentation:
An essential aspect of argumentation is logical conclusiveness. Beware of the fallacies: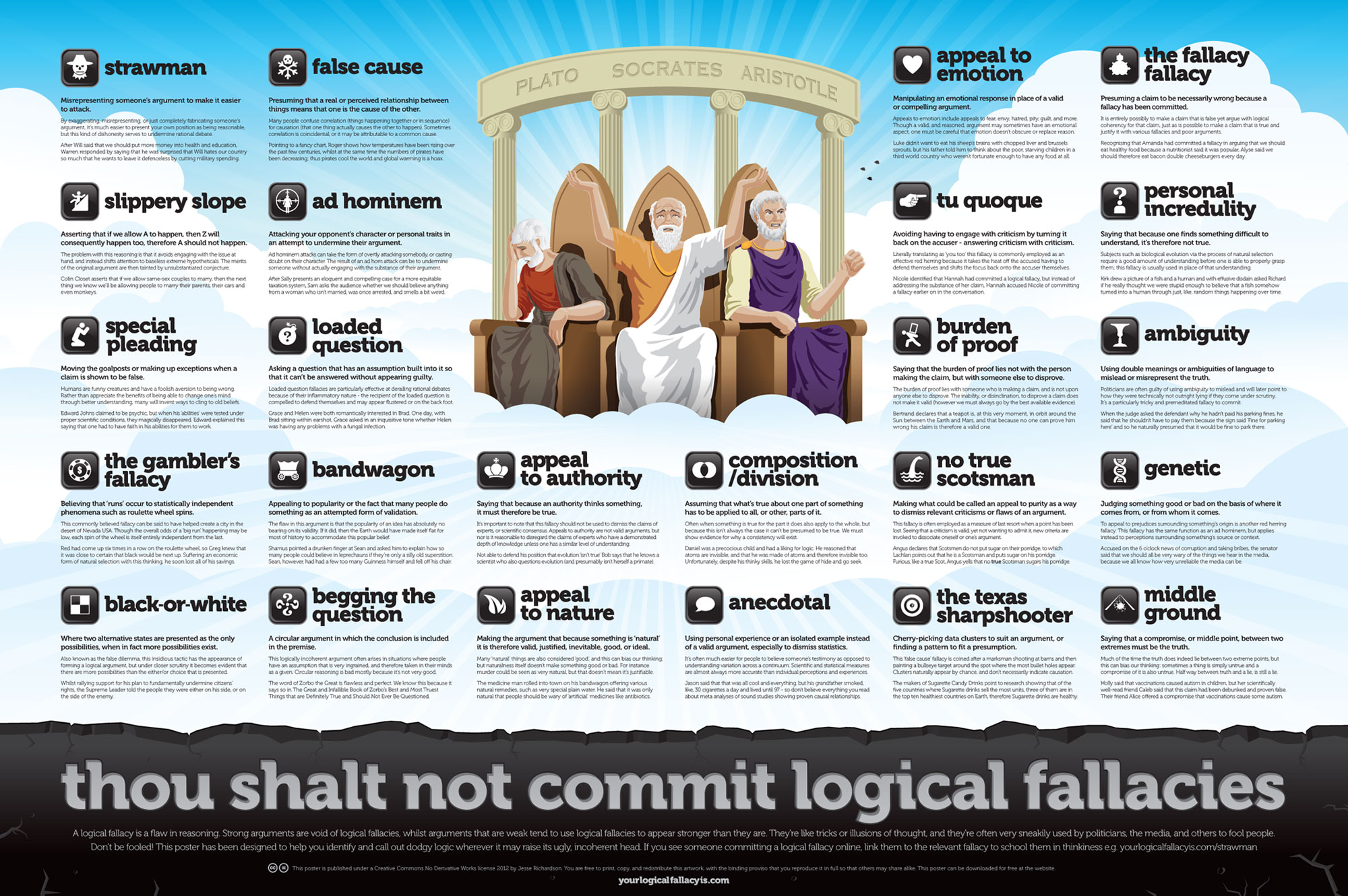 Homework
Read chapters 6 "Good style" and 7 "Style Specifics" in "Writing for Computer Science" as preparation for the next session. Don't be intimidated by the number of pages, these chapters contain a lot of examples so that there is really not that much content to read.
Apply the Checklist from Zobel p.49 to the research plan of your (future) Master thesis.
Try to answer all questions. If you feel that a question is inappropriate
explain shortly why this is the case.
In case you have no topic for your Master thesis yet, you can use the following paper for this exercise:

Paul, C., et.al.: Efficient Graph-Based Document Similarity. In:
Proceedings of the ESWC 2016, http://doi.org/10.1007/978-3-319-34129-3_21
(article image: wikimedia)